Erdoğan Designates Acquaintance as Terrorist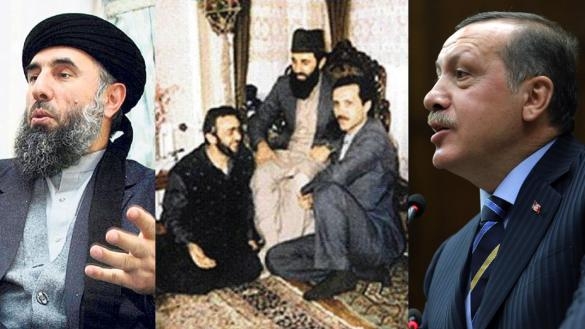 In the large collection of photographs of Turkish Prime Minister Recep Tayyip Erdoğan, there is one image in particular that has surfaced time and time again to haunt the current leader of Turkey: A photo of Erdoğan sitting at the feet of one of the most blood-thirsty leaders of the Afghan mujahideen, Gulbuddin Hekmatyar. On Thursday, however, the prime minister signed a document stating that his acquaintance from now on will be considered a terrorist by the Turkish Republic.
Hekmatyar, officially designated as a terrorist by the UN and the USA, was born in Kunduz Province, Afghanistan and became a key figure in Afghani politics in the 1970s and 80s, setting up the radical Islamist Hezbi Islami party, which aimed to create a unified Islamic state in Afghanistan. Hekmatyar led large numbers of mujahideen in the war against the invasion of the Soviet Union and the civil war that followed the Soviet withdrawal, and has been accused of killing innocent civilians during the conflicts.
The photograph and video of Erdoğan sitting at the feet of the Mujahideen leader were taken in 1993, when Hekmatyar was in the middle of conducting reprisal attacks against Kabul residents for their 'collaboration' with the Soviet government and for their differing religious convictions. In the video, the future-PM Erdoğan and the now-terrorist Hekmatyar were seen to be having a close conversation, though the background noise makes it almost impossible to hear what the two men were discussing.
Hekmatyar had been placed on the "List established and maintained by the 1267 Committee with respect to individuals, groups, undertakings and other entities associated with Al-Qaida" in 2003 by the UN Security Council, and on Thursday was, along with 218 individuals and 63 organisations linked to al-Qaeda, classed as a terrorist. The document, published by the official journal of the parliament Resmi newspaper, was signed by Prime Minister together with all ministers, and made Hekmatyar, whose name appears on page 48, an official terrorist in the eye of the state.