Turkish court rejects to release jailed Greek soldiers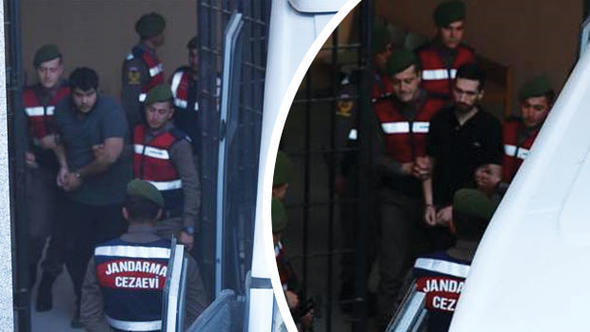 Turkish court on June 19 ruled that two Greek soldiers charged with espionage and illegally entering the country would remain in jail.
Lieutenant Aggelos Mitretodis and non-commissioned officer Dimitros Kouklatzis were detained on March 2 at a military zone in the western Turkish province of Edirne's Pazarkule district, which hosts a border gate with Greece. 
A local court in Edirne ruled for their arrest and refused to release them in the latest hearing on March 27.
The court refused again the soldiers' plea for release in the June 19 hearing, citing that the demanded jail sentence, which is up to five years, is too long to apply probation.
The soldiers told the prosecutors shortly after their arrest that they mistakenly crossed the border after getting lost in the fog. But according to Turkey's state-run Anadolu Agency, they have been charged with "attempted military espionage" by prosecutors as well as "entering a forbidden military zone."
Kaynak: Hurriyet Daily News